Contract
North East office
Ongoing agency
Salary: £13.02 - £19.00 per hour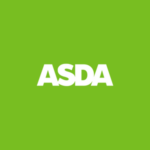 Bluestones Supply Chain
Bluestones Supply Chain are urgently looking for HGV Class 1 Nightshift Drivers in the Washington area!
Rates vary depending on shift pattern/payment method
PAYE: £13.02 – £17.00 p/h
UMB: £15.02 – £19.00 p/h
**HIGH VOLUMES OF WORK AVAILABLE ON NIGHTS EACH WEEK**
23:00 starts
🚚RDC'S & STORE DELIVERIES🚚
Working across the 3 different sites around the Washington area!
For more information on this role please contact the team on 0141 442 0060 or hit 'APPLY' & one of the team will be in touch!