Contract
Glasgow office
Part Time
Salary: £9.91 - £10.91 per hour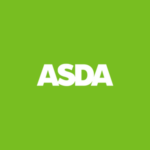 Bluestones Supply Chain
Bluestones Supply Chain are recruiting Warehouse Operatives for ASDA Washington NEC for part-time work!
Days, Backs & Nights available for immediate starts!
Monday – Sunday as per availability
Up to 20 hours per week
Rates:
• £9.91 per hour (days)
• £10.41 per hour (backs)
• £10.91 per hour (nights)
Role:
• 2 types of operation between handheld scanners and headsets for picking
• Picking orders within a fast-paced warehouse.
• Must have safety footwear
• Experience not essential
Looking to start a new role?
Contact Zoe on 01918 149961 or hit 'APPLY' & one of the team will be in touch!