Contract
Glasgow office
Ongoing agency
Salary: £10.00 - £12.50 per hour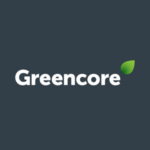 Bluestones Supply Chain
Bluestones Supply Chain is actively recruiting Van Drivers in the Tollcross area!
Rates of pay vary depending on payment method:
UMB – £12.50 per hour
PAYE – £10.00 per hour
Role:
Deliveries to shops / Stores
Up to 20 drops per day
Local Deliveries with the odd long-distance run
Start time between 0330-0600
Shifts between Monday – Saturday
For more information please contact the Industrial team on 0141 442 0060! Or hit 'APPLY' & one of the team will be in touch.