Contract
Glasgow office
Ongoing agency
Salary: £125 per shift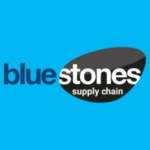 Bluestones Supply Chain
Bluestones Supply Chain are looking for for Store Supporters in the Redcar area!
£125 per shift
Nightshift work 10 hours per shift
5 shifts per week – Sunday-Thursday
Role/Duties
• Moving Stock around store
• Stock Replenishing
• Helping set-up and organising the stores
• New Store Openings
• Store Closures
• Full & Part Refits
Many bonus' on offer including opportunity when trained to travel the UK for periods of time, mileage paid, progressing roles & flexibility
Interested?
Give us a call on 0141 442 0060 to speak to the Industrial team!