Full Time
Glasgow office
Salary: £9.75 - £10.75 per hour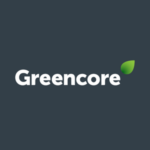 Bluestones Supply Chain
Looking for a job opportunity in the Parkhead area?
Bluestones Supply Chain is recruiting a Warehouse Operative for one of our clients.
Full-time
Backshift work – 12pm start until job & finish
Rates:
Weekdays – £9.75 per hour
Sundays – £10.75 per hour
£25 shift attendance BONUS!
On-going
Shifts: Every Sunday & four weekdays
This role includes order picking using headsets and general warehouse duties.
If you are looking for more information you can hit 'APPLY' below or you can call our Glasgow Branch on 0141 442 0060 and speak to Brian.