Contract
Glasgow office
Ongoing agency
Salary: £16.00 per hour + £24.00 overnights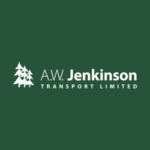 Bluestones Supply Chain
Bluestones Supply Chain are actively recruiting HGV Class 1 Drivers for our client in the Lockerbie area!
Rate of pay: £16.00 per hour + £24.oo overnight money
Role:
• Tramping work
• Chip Liners & Walking floor
• Ongoing work Monday – Friday each week
Scattered assessments available across the next following weeks!!
For more information, please hit 'APPLY' & one of the team will be in touch! Or give the Glasgow Driving team a call on 0141 442 0060!