Contract
Glasgow office
Ongoing agency
£16.00 per hour + £24.00 overnights USD / YEAR
Salary: £16.00 per hour + £24.00 overnights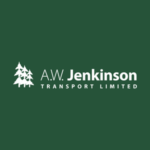 Bluestones Supply Chain
Looking for HGV Class 1 tramping work?
Bluestones Supply Chain are looking for multiple HGV Class 1 Drivers for tramping in the Lockerbie area.
ASSESSMENTS AVAILABLE ON THE 17th JUNE!
Rate:
• £16.00 per hour
• £24.00 overnight money
ONGOING ROLE FOR THE CORRECT CANDIDATES
Please contact Our Glasgow Branch on 0141 442 0060 to speak to Tracey if interested!