Contract
Glasgow office
Ongoing agency
£10.50 per hour USD / YEAR
Salary: £10.50 per hour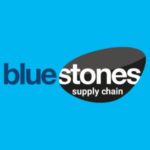 Bluestones Supply Chain
Bluestones Supply Chain are currently recruiting Warehouse Operatives in the Irvine area!
Rate of Pay: £10.50 per hour
IMMEDIATE STARTS FROM NEXT WEDNESDAY 22nd of JUNE
Role:
Moving boxes from containers to pallets
Handballing
Manual Handling
Shift Details:
Monday – Friday on-going
08:00 till job and finish
Guaranteed 6 hours each shift
Interested in this role?
Give Brian a call on 0141 442 0060 for more information!