Contract
Full Time
Glasgow office
Part Time
£10.03 - £18.86 per hour USD / YEAR
Salary: £10.03 - £18.86 per hour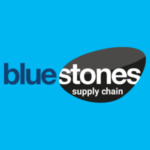 Bluestones Supply Chain
Are you looking for a cleaning job with the option of Full time or Part time work?
Bluestones Supply Chain are recruiting for Domestic Cleaner's to work in Hospital's and Health Centres for various placements across Glasgow.
Pay rates:
Standard rate: £10.03 per hour
The rates may vary depending on site/days/shifts/holidays
Requirements:
Must have at least 1 years experience in a similar background.
INTRESTED IN THIS ROLE?
Want to find out more information either hit 'APPLY' or give our Industrial team a call on 0141 442 0060