Contract
Glasgow office
Ongoing agency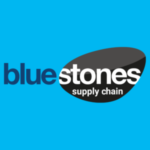 Bluestones Supply Chain
Bluestones Supply Chain are looking for HGV Class 1 Drivers in Falkirk!
Rates vary between: £17.00 – £20.00 per hour
07:00 start – paid assessment when passed multiple spaces available!
High volume of shifts available each week with start times between 23:00 & 01:00
For more info give us a call on 0141 442 0060 or hit 'APPLY' and one of the team will be in touch!