Contract
Glasgow office
Ongoing agency
Salary: £17.00 - £20.00 per hour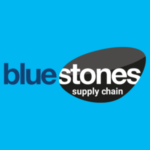 Bluestones Supply Chain
Bluestones Supply Chain is looking for HGV Class 1 Drivers in Falkirk for weekend work!
Rates vary between £17.00 – £20.00 per hour
• RDCs & Store Deliveries!
• There is a variety of shifts available each week for Nightshift
• Consistent, ongoing work Friday-Monday or ad hoc available
• Onboarding assessment (paid in full for successful candidates) – 07:00 start time
For more information, please contact our Glasgow Branch on 0141 442 0060 to speak to the Driving team!