Contract
Glasgow office
Salary: Rates may vary inquire for more information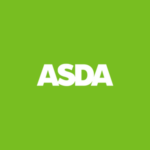 Bluestones Supply Chain
Bluestones Supply Chain have multiple assessment slots for HGV Class 1 Drivers to then progress onto shifts which are available 7 days a week!!
Assessment Info:
Every Wednesday ongoing
07:00 – 08:00
Hours paid for successful candidates
Written assessment & Driving Assessment
Induction pack will be issued by us to ensure you have everything you need to know before your assessment!
MUST HAVE 6 MONTHS EXPERIENCE OF CLASS 1 
If you are looking for a new role?
Hit 'APPLY' or Give Bluestones Driving team a call today on 0141 442 0060 to kickstart your role at ASDA in Scotland!