Contract
Full Time
Glasgow office
Part Time
Salary: £17.00 - £20.00 per hour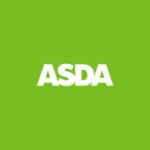 Bluestones Supply Chain
Bluestones Supply Chain is actively recruiting high volumes of HGV Class 1 Drivers!🚚
Assessments each Wednesday which are paid for successful candidates – 07:00 start
📍ASDA Falkirk CDC & ASDA Grangemouth ADC
Are you looking for Ongoing or having the option of Ad hoc work?
🔥Bluestones Supply Chain have shifts available 7 days a week across both sites on dayshift & nightshift🔥
Rates vary depending on shift patterns!!
📌Role/Requirements:
Store Deliveries & RDCs
Requirement of 6 months C1 experience
Give our Driving team a call today! On 0141 442 0060 for more information!