Contract
Glasgow office
Ongoing agency
£10.53 per hour USD / YEAR
Salary: £10.53 per hour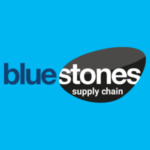 Bluestones Supply Chain
Bluestones Supply Chain are looking to recruit 3.5t drivers for our client in the Eurocentral area.
Rate: £10.53 per hour
Job role
Multi-drop deliveries to residential areas
Displaying high standards of customer service
Manual handling of products
Heavy lifting
Working alongside a mate in a two-person team
Start times vary between 05:00 – 10:00
Requirements
• Valid Driving Licence
• Must have flexibility to work some weekends
• Previous experience in a similar role
If interested, please contact our Glasgow Branch on 0141 442 0060 for more information!!