Contract
Glasgow office
Ongoing agency
£14.00 per hour USD / YEAR
Salary: £14.00 per hour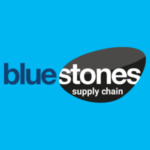 Bluestones Supply Chain
Bluestones Supply Chain are looking to recruit Forklift Drivers in the Edinburgh area.
Rate: £14.00 per hour
Role:
Experience in Counter balance forklift is essential
Loading & Unloading
Awareness of health & safety procedures
On-going immediate role!!
For more information in this role please contact the Glasgow Branch on 0141 442 0060 to speak to the Industrial team!!