Contract
Full Time
Glasgow office
Salary: £10.31 per hour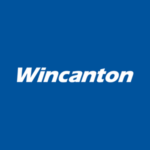 Bluestones Supply Chain
Bluestones Supply Chain is currently looking for Dayshift Warehouse Operatives to work for a busy client based in Cumbernauld.
Rate of Pay: £10.30 per hour
Overtime paid at time and a half.
Duties:
The job will involve Loading & Unloading HGV's
The will involve heavy lifting (up to 80kgs)
Shift Details:
6am to 6pm
4 on 3 off
Every Saturday off – unless overtime.
Sundays would be required.
INTERSTED???
Give our Glasgow Industrial team a call on 0141 442 0060 or hit 'APPLY' and the team will be in touch!