Full Time
Glasgow office
Ongoing agency
£16.00 - £19.00 per hour USD / YEAR
Salary: £16.00 - £19.00 per hour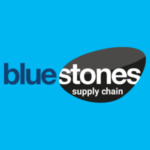 Bluestones Supply Chain
Bluestones Supply Chain are looking for HGV Class 1 Drivers in the Bellshill area!
This role will be nightshift trunks or trailer change overs.
Rates of pay:
Varies between £16.00 per hour & £19.00 per hour depending on start time
Give our Glasgow Branch a call today on 0141 442 0060 for more information on this role!!