Contract
Glasgow office
Ongoing agency
Salary: £15.00 - £19.00 per hour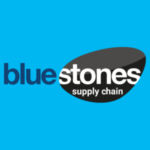 Bluestones Supply Chain
Bluestones Supply Chain are looking to recruit HGV Class 1 drivers in South & North Lanarkshire!
Rate of pay (Varies depending on start time & day): £15.00 – £19.00 per hour
Start times vary to suit! Days, Backs & Nights available!
On-going work each weekend or Ad hoc work available!
Different types of positions available:
• Trunking
• RDC Deliveries
• General Haulage
• Store Deliveries
• Change overs
• Palletised work
• Multi drop
For more information on any roles please contact our Glasgow Branch to speak to the driving team on 0141 442 0060