Glasgow office
Salary: £16 per hour + £24 overnight money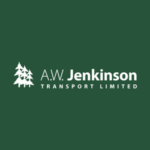 Bluestones Supply Chain
Bluestones Supply Chain are recruiting HGV Class 1 Drivers for our client in the Lockerbie area!
Rate of pay: £16.00 per hour + £24.oo overnight money
This role includes:
 Tramping work
 Chip Liners & Walking floor
 Ongoing work each week
Scattered assessments are available across the next following weeks!!
If you'd like more information, you can call the Glasgow Driving team on 0141 442 0060.