Full Time
Glasgow office
Ongoing agency
Anywhere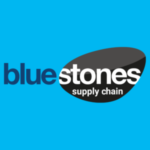 Bluestones Supply Chain
Bluestones Supply Chain have an exciting opportunity for someone looking for full-time work and is interested in travelling the UK.
We are looking for Store Supporters who are prepared to help organise stores such as Supermarkets & Furniture Stores.
This role is aimed not only for this specific location but would give anyone the opportunity when trained to travel the UK for periods of time to help with other stores
Duties
• Moving Stock around store
• Stock Replenishing
• Helping set-up and organising the stores
• New Store Openings
• Store Closures
• Full & Part Refits
What is on offer?
• Working on average 49 hours per week
• Mileage paid
• Accommodation booked and paid for you
• Opportunity to progress
• Flexibility
Rate of Pay: £125 per shift
INTERSTED??
Give us a call on 0141 442 0060 or hit apply on this application and we will be in touch.