Contract
Glasgow office
Ongoing agency
Salary: £12.50 per hour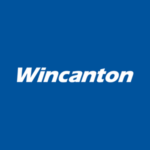 Bluestones Supply Chain
Bluestones Supply Chain have a fantastic opportunity for anyone looking to get their HGV Licence.
Rate of Pay:
£12.50 per hour
We are working closely with our client Wincanton based in Cumbernauld that are looking for drivers with a Cat B Licence to put them through their HGV Training.
Job Role:
Delivering furniture
2 man crew
Shift Details:
6am – 6pm
4 shifts per week
Sunday rest day.
Saturdays may be required.
Interested?
Give our Industrial team a call today on 0141 442 0060 or hit 'APPLY' & one of the team will be in touch!