Contract
Glasgow office
Ongoing agency
£15.00 - £16.00 per hour USD / YEAR
Salary: £15.00 - £16.00 per hour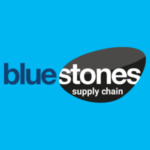 Bluestones Supply Chain
Bluestones Supply Chain are looking for HGV Class 1 & 2 Drivers in the Braidwood area!
Immediate starts available for the correct candidate!!
Dayshift Ongoing work – Monday – Friday each week – Palletised work
Pay Rates
Class 1 Rate: £16.00 per hour
Class 2 Rate: £15.00 per hour
For more information, please contact our Glasgow Branch to speak to Tracey on 0141 442 0060 if interested!